X-ray Fluorescence Analyzer EA1000VX
The EA1000VX is an analyzer that can inspect the requirements managing for environmental
regulation substances. it is greatly improved inspection efficiency with new diverse function
such as measurement speed or material analyzing.
Possible for general analyzing such as thickness and accessories measurement.

 1. High speed measurement 
    Measurement time has been improved over standard instruments one tenth for metal samples and one third
    for plastic samples compared with conventional SEA1000AII. This results in dramatic overall throughput.
 

Cd, Pb, Hg, Br, Cr

in plastic

Cd, Pb, Hg, Cr in high

concentration Br, Sb plastic

Cd, Pb, Hg, Br, Cr

in brass

EA1000VX

Approximately 30 sec

Less than 120 sec

Less than 200 sec

SEA1000AII

Approximately 100 sec

Less than 360 sec

More than 2000 sec
     Table.1 Measurement time using the EA1000VX and SEA1000AII. 

    * Total measurement time is defined as the time required to reach a detection limit of 20ppm for Cd,
      and 100ppm for other elements. (measured under Hitachi High-Tech's recommended conditions)

 2. High Count Rate Detector (Vortex®)
    The EA1000VX is equipped with the world's best high count rate detector "Vortex" which detects at a rate of
    150,000 cps and does not require LN2, resulting in an unprecedented level of sensitivity and resolution.

 3. New Version of Hazardous Substance Measurement Software with
      a Variety of New Functions
    From the beginning of measurement, EA1000VX is able to determine sample material in a short time.
    While having to select analysis recipe before measurement previously, there is no need to worry the
    recipe choice any more thereby automatic determination function.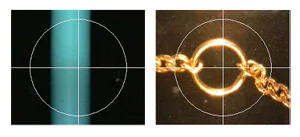 4. Improved Operability - Operation panel -
    The user can monitor the measurement status via the progress bar on the Operation Panel as well as
    the sound indicators.


 5. Standard reference materials for various environmental regulations
    A variety of standard reference samples developed and manufactured in-house are available those include
    not only for the RoHS restricted elements (Cd, Pb, Hg, Br, and Cr), but also for other elements such as
    chlorine (Cl), antimony (Sb) and tin (Sn) and so forth.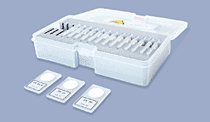 6. Sample Changer (Optional)
    The optional sample changer enables the continuous measurements of up to 12 samples.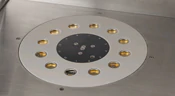 7. Data and trend management by the Hazardous Substance Measurement
      Software Ver.2
    Software manages the data (retrieval, browsing, analysis, editing, printing, and report preparation)
    measured by one or more instruments, allowing higher inspection efficiency and cost reduction.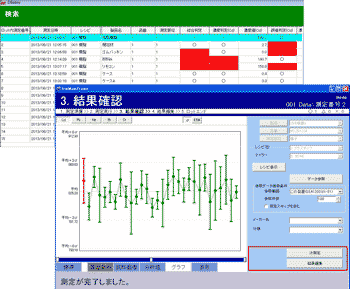 Specification
Elements 

Atomic nos. 13 (Al) to 92 (U) 

Sample state 

Solid / Powder / Liquid 

X-ray source  

X-ray tube (Rh target)

Voltage: 15 kV, 50 kV

Current: 10~1,000㎂

X-ray direction 

Bottom-up Irradiation 

Detectors 

Vortex® (SDD) *No liquid nitrogen required 

Analysis area 

1,3,5 ㎜φ (Automatic conversion) 

Sample observation 

Color CCD camera  

Filter 

5 filters automatic switching  

Chamber 

370 (W) × 320 (D) × 120 (H) ㎜

Dimensions 

520 (W) × 600 (D) × 445 (H) ㎜

Weight 

60㎏

Power requirements 

AC100 ~ 240V (50 / 60Hz) / 210VA

Sample changer 

※Optional mounting