X-ray Fluorescence Analyzer EA1000AIII
The precision control software is standardized and improving cost-effectiveness.
XRF Analyzer EA1000AIII achieves better throughout by shortening the measurement
time 1/3 compared with previous model.

 1. Low cost entry model 
    Newly employed silicon semiconductor detector, speed-up of electric control system and mechanical drive
    system have shortened measurement time three times faster than the conventional model (SEA1000AII)
    while price remains about the same.
    The EA1000AIII comes standard with Hazardous Substance Measurement Software Ver.2.

 2. New Version of Hazardous Substance Measurement Software with
      a Variety of New Functions
    The EA1000A III rapidly identifies materials of different types of samples as soon as the measurement starts.
    Previously, an analytical recipe had to be selected first, but now there is no need to select an analytical recipe
    the instrument can automatically identify a material.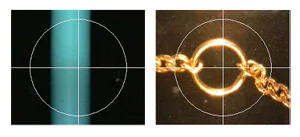 3. Improved operability - Operation Panel -
    The user can monitor the measurement status via the progress bar on the Operation Panel as well as
    the sound indicators.


 4. Standard reference materials for various environmental regulations
    A variety of standard reference samples developed and manufactured in-house are available those include
    not only for the RoHS restricted elements (Cd, Pb, Hg, Br, and Cr), but also for other elements such as
    chlorine (Cl), antimony (Sb) and tin (Sn) and so forth.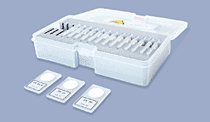 5. Sample Changer (optional)
    Sample changer enables continuous measurement of up to 12 samples.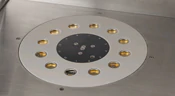 6. Data and trend management by the Hazardous Substance Measurement
      Software Ver.2
    Software manages the data (retrieval, browsing, analysis, editing, printing, and report preparation)
    measured by one or more instrument, allowing higher inspection efficiency and cost reduction.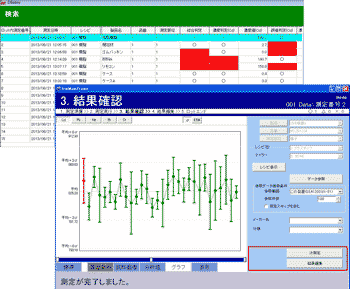 Specification
Elements 

Atomic nos. 13 (Al) to 92 (U) 

Sample state 

Solid / Powder / Liquid 

X-ray source  

X-ray tube (Rh target)

Voltage: 15 kV, 40kV, 50 kV

Current: 10~1,000㎂

X-ray direction 

Bottom-up Irradiation 

Detectors 

Si semiconductor detector

(No liquid nitrogen required ) 

Analysis area 

1,3,5 ㎜φ (Automatic conversion) 

Sample observation 

Color CCD camera  

Filter 

5 filters automatic switching  

Chamber 

370 (W) × 320 (D) × 120 (H) ㎜

Dimensions 

520 (W) × 600 (D) × 445 (H) ㎜

Weight 

60㎏

Power requirements 

AC100 ~ 240V (50 / 60Hz) / 210VA

Sample changer 

※Optional mounting